The 2017 Million Makers
raised £26,533 for The Prince's TRust!
Social Construct, Diversity in Construction, Gala Dinner, and the Yorkshire Three Peaks challenge collectively fundraised throughout 2017. Read more about the events below......
Social Construct
27 SEPTEMBER 2017
Golden Bricks, in support of The Princes Trust, presented an evening of informal networking and cross-cultural dialogue on diversity and inclusion in the industry.
This intimate event, themed Social Construct, was a curated space in which we shared ideas as we shared bar bites; challenged social biases as we challenged each other in foosball and a video games. Through presentations that broaden our understanding of diversity, it focused not only on the visible aspects such as race, gender, age, and physical ability, but also diversity of thinking.
Diversity in Construction
various dates

Golden Bricks are committed to improving diversity and inclusion in construction. Construction is currently facing an aging workforce and a serious skills shortage, as young people prefer to enter into careers into other industries. One of the key problems facing construction is that it is seen as 'old-fashioned' and not diverse. We want to change that and show people that construction can offer a full and rewarding career, whilst changing the face of the industry by introducing people from all backgrounds.
Our 2017 Million Makers ran a series of events to promote diversity and inclusion in construction aimed at both industry professionals and those considering entering the construction industry. These included our first diversity in construction conference, a networking event in London and a series of workshops in local schools, aimed at showing students the opportunities within out industry.
10th Anniversary Gala Dinner
14 July 2017

 
The 2017 Million Makers team hosted a black tie gala event in Leicester to celebrate the ten year anniversary of the Million Makers challenge and provided the opportunity to socialise and raise money for a worthy cause. The event was held at Welford Road Stadium, home of the Leicester Tigers Rugby Club.
The event provided an evening of entertainment for all guests including live jazz music and a guest speaker; former England rugby player Martin Bayfield, as well as hearing from one of the brave Prince's Trust ambassadors.
The gala provided a great opportunity to not only support a fantastic charity, but also to network and socialise with industry peers in a great atmosphere and raised over £9,700 for the fantastic work of the Prince's Trust.
Yorkshire Three Peaks
31 MAY 2017

The 2017 Golden Bricks (plus a few other active volunteers) set out to complete the Yorkshire 3 Peaks challenge in order to raise money for the Princes Trust Million Makers Project.
This challenge dared groups and individuals to complete the peaks of Ingleborough, Pen-Y-Ghent and Whernside in one day. It is a 24 mile hike with over 5,000 ft of ascent. The team started the day at 8am and spirits were high. The first peak to be tackled was Ingleborough, a steep climb up the second-highest mountain in the Yorkshire Dales, at 723 metres (2,372 ft). They reached the second peak around midday on a hot and sunny day with no chance of shade from the scorching sun, making the hike up Pen-Y-Ghent even more challenging. Many of the team finished the day with some unfortunate sunburn! Finally they faced an 8 mile walk to the last climb up Whernside, the highest of the Yorkshire Peaks. The whole hike took just over 12 hours and they faced a few blisters, injuries and sore muscles on the way, but with some encouragement and teamwork, the whole team finished the final peak together and raised over £6,000 for the Princes Trust.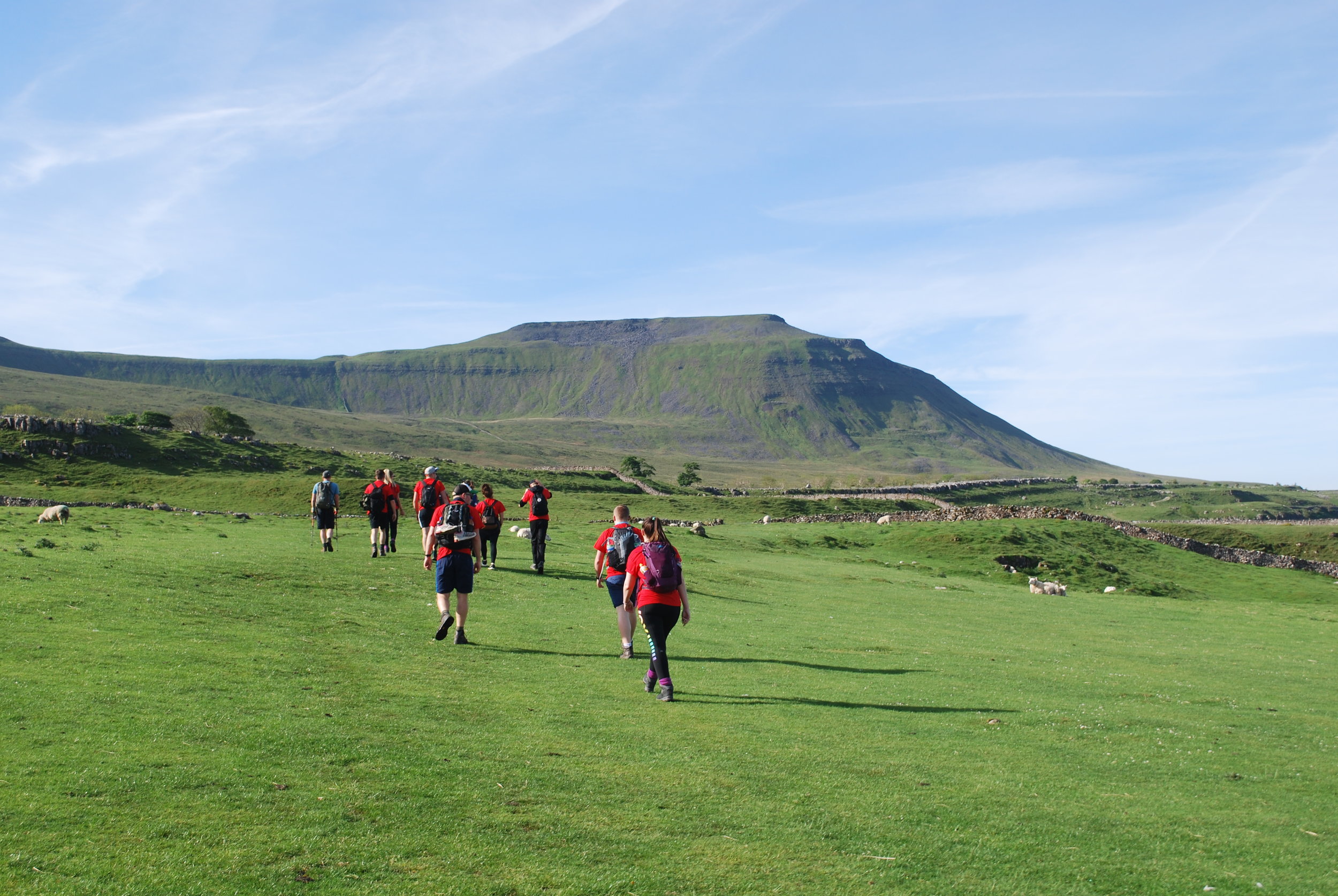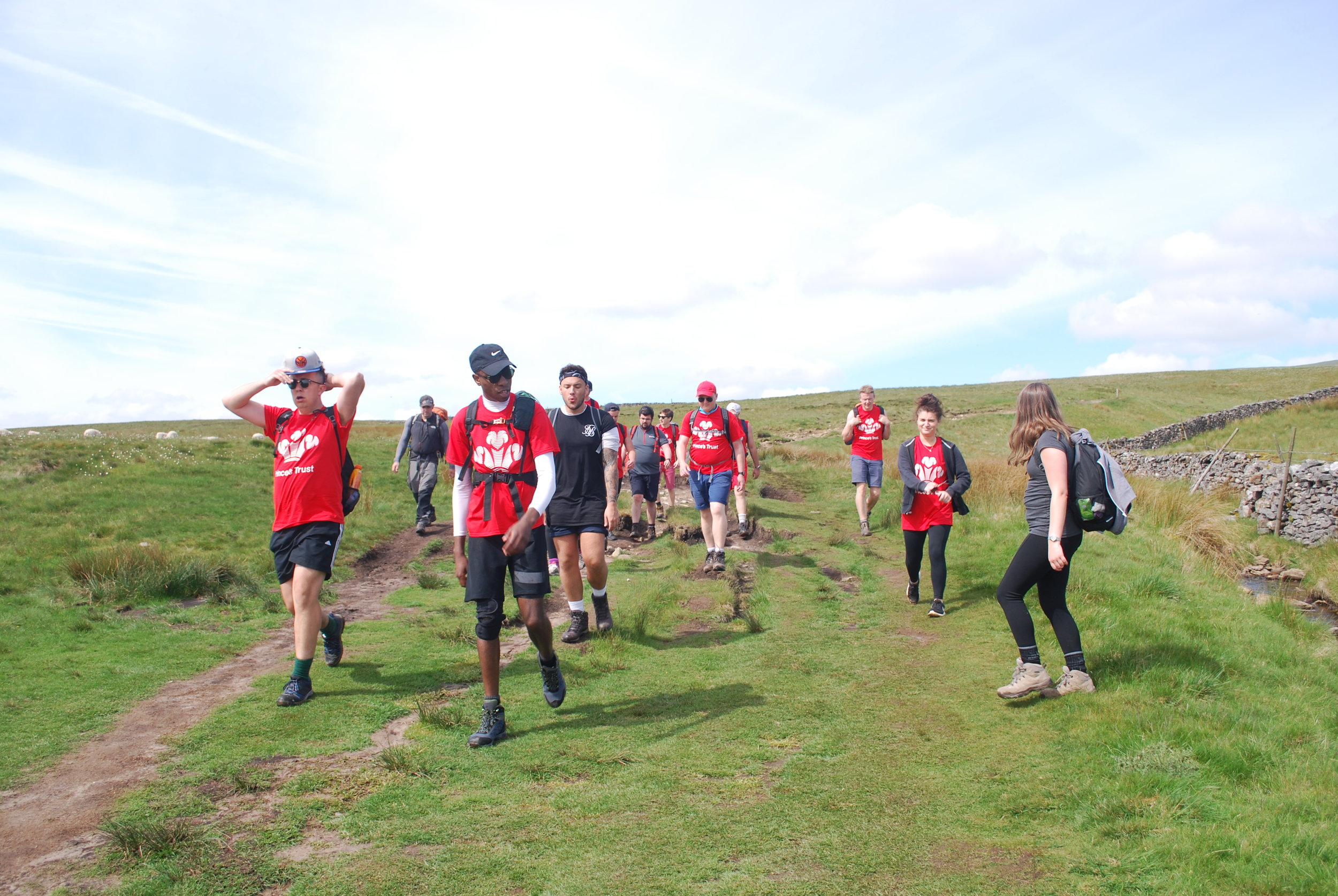 Celebrating Diversity & Inclusion
the book

 
Golden Bricks will be creating a small and captivating book to celebrate Diversity & Inclusion in aid of The Prince's Trust. We are reaching out to inspiring individuals to share their stories in order to motivate a diverse audience to the opportunities within the construction industry.
We believe that through storytelling, we can bring the benefits of a diverse workforce to the forefront of conversation. The discussion will form around issues of diversity such as Gender, Age, Religion or Education, and will be drawn from a broad range of inspiring people from within the Barratt Group, our supply chain, our competitors and the Prince's Trust as they share their stories.
If you have an inspiring story to tell or know someone who does, please contact Olivia at olivia.murphy@bdwhomes.co.uk